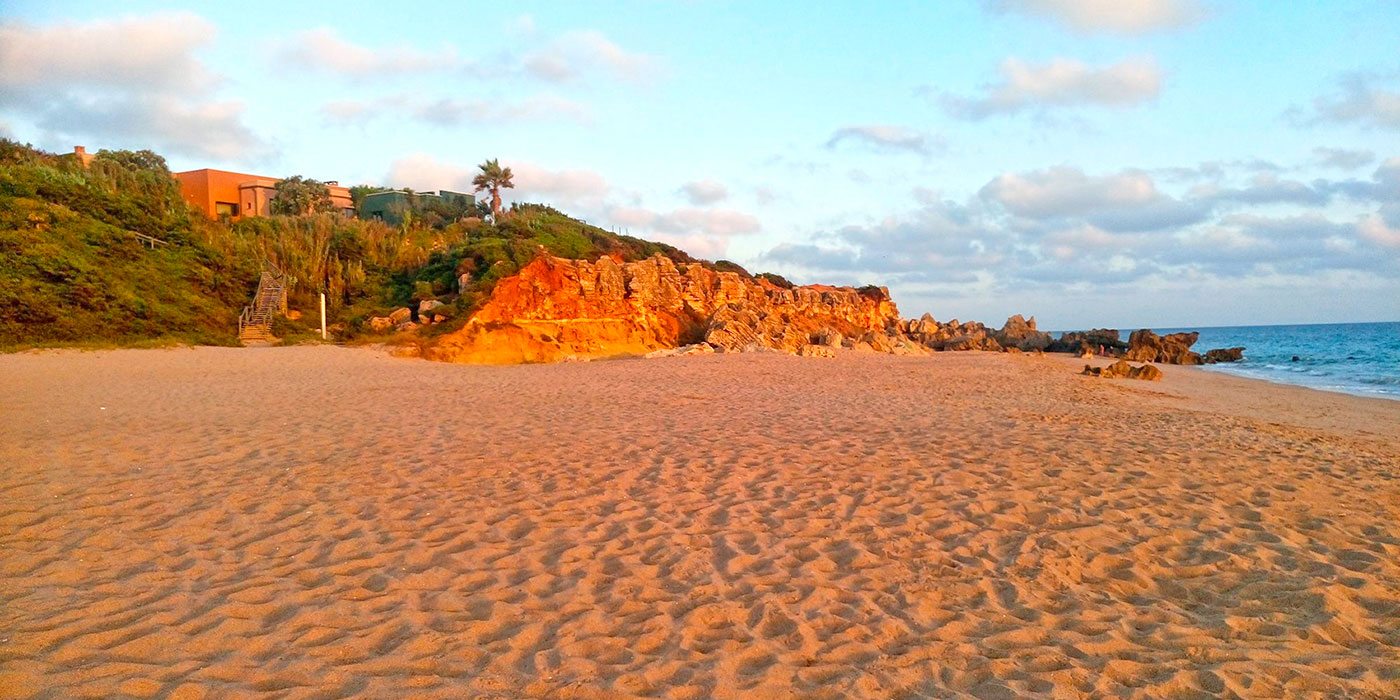 Discover Conil!
Conil, small and picturesque town. of 14 Kms. of beaches and extensive pine forests, it is an ideal place to spend your free time at any time of the year.
Summer is the time of greatest attraction because of the diversity of places for all tastes and environments not only national but also international. The variety of its coastal coastline includes a group of beaches (Bateles, Chorrillo Fontanilla, Roqueo, Fuente del Gallo and Puerco) and coves (Puntalejos, Cala de Aceite, Roche, etc.), with fine golden sand and transparent waters and crystalline, as well as a fishing port.
In any season of the year in Conil, due to the kindness and hospitality of its people, there is a peaceful and familiar atmosphere. It can also be recreated with a simple walk along the seashore, in the light of the moon on its warm autumn and spring nights. Contemplate a wonderful sunset, take a ride on horseback, visit the auctions of fish and produce from the countryside, and spend an unrepeatable stay with us.
Costa de la Luz
The Costa de la Luz is a universe different from the many other Spanish coasts, and is located in a section of the Andalusian coast, with views of the Atlantic Ocean.
The Costa de la Luz extends from the tourist resort of Tarifa, which is on the tip more towards the south of Spain, along the coast and the cities of Huelva and Cádiz. The Costa de la Luz is famous for its fine wine, its sandy beaches and its warm climate, making it the perfect destination for those who love the sun.
Apart from its wonderful beaches and its sun, the Costa de la Luz offers many more options, including leisure activities such as golf, sports for which some of the best courses in Europe are available, and water sports.
A mandatory visit, for those who are interested in nature, is the Doñana National Park, famous for its wonderful natural beauty. The gastronomy of the Costa de la Luz is a reflection of the traditional Mediterranean diet, with fresh fish, vegetables and meat. However, as in the rest of southern Spain, the traditional regional dish is gazpacho and rice, all watered with sangria. The Costa de la Luz is the ideal destination for those looking for a peaceful break and the place where you can experience the emotions and charm of real Spain.